: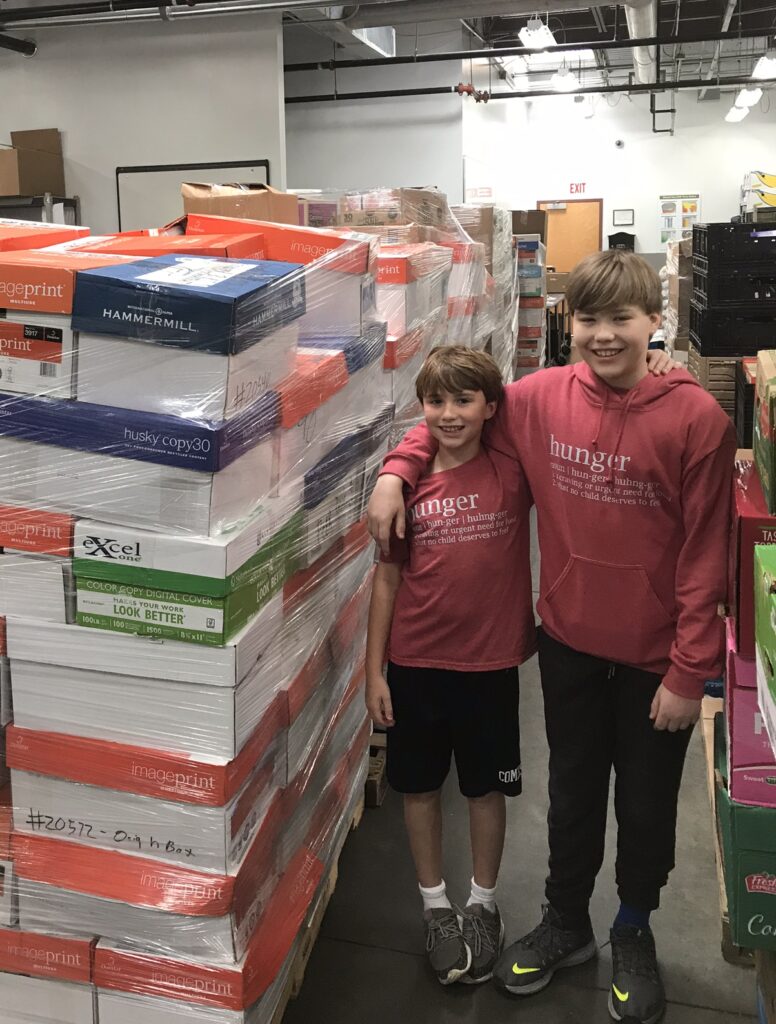 2019 Food Drive for Backpack Buddies
The Food Drive Kids and their volunteers pulled off another amazing food drive for Backpack Buddies in 2019! We had over 160 volunteers sign up to help fight childhood hunger.These volunteers worked in 2 hour shifts at 10 grocery stores located in Raleigh, Cary, Apex, and Durham. With their help, and after some small changes in how we operated the food drive, we broke a record. In 2019 we collected more food than ever, pulling on over 11,700 pounds of food! We will continue to collect monetary donations for an additional week in hopes of reaching our cash goal of $10,000.
The food and money collected during this year's food drive will go to support the Backpack Buddies program at The InterFaith Food Shuttle. The program serves almost 2900 children in central NC who are at risk of hunger by giving them backpacks of food to help sustain them on the weekends.
One of the most amazing things from 2019 was the growth in our volunteer pool. We have volunteers from all over the community as well as volunteers representing many organizations including Cub Scout Pack 398, Boy Scout Troop 398, MacNair's Country Acres 4-H Club, Girl Scout Troop 1692, Raleigh Ki Aikido, and many others! Thanks to all of our donors and volunteers for making this year's food drive a huge success.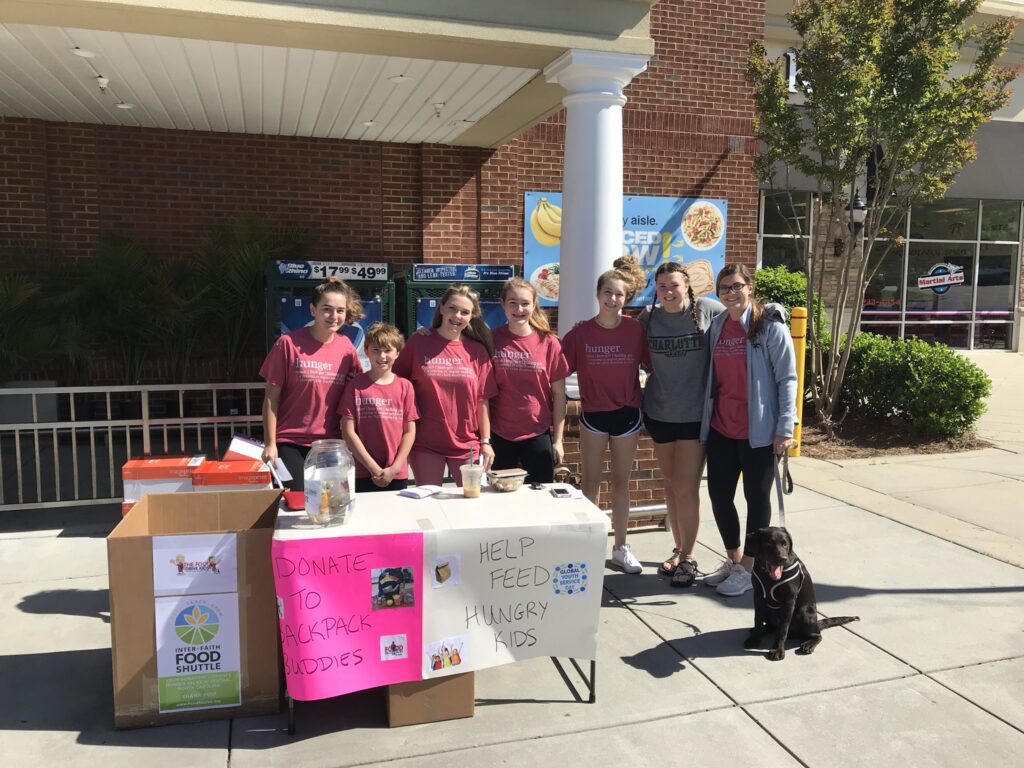 Read about our annual food drive and other ways we fight childhood hunger here.