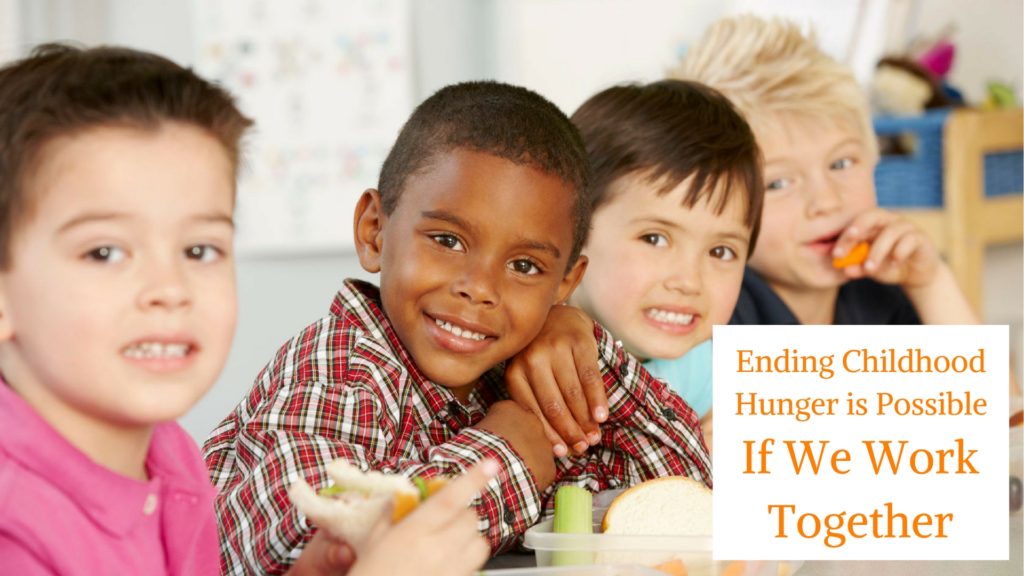 Childhood hunger takes many faces, and so does solving it. There are a lot of ways that childhood hunger is tackled in the United States. Two of the big categories of hunger relief are emergency sustainable hunger relief.
Emergency Hunger Relief
Emergency hunger relief is the category with which most Americans are familiar. This includes programs normally operated by food banks and soup kitchens. They focus on donations and volunteers to raise donations that provide for the needs of those that are hungry. These are safety nets for those who are struggling with food insecurity, that are very important in making sure kids are fed. Backpack Buddies is an example of an emergency hunger relief program. Through Backpack Buddies, kids from food insecure homes receive bags of food to take home on the weekends when they cannot rely on school food programs. While these types of programs are crucial, they do rely heavily on donations, and donations alone cannot end childhood hunger.
Sustainable Hunger Relief
While emergency hunger relief saves lives, sustainable relief helps to build lives. The word sustainable is defined as something that is able to be maintained. This is relief that people can create and mange for themselves in order to loosen or break the dependance on emergency relief programs, and may even allow for the donation of additional resources to emergency  efforts. Examples of sustainable hunger relief programs are community gardens, cooking education classes, urban agriculture projects, and home hydroponics. These types of programs help to pull people out of hunger through educating them and empowering them. Many of these also help to get healthier fresh fruits and vegetables to areas that lack access to a supply of fresh produce.
Both emergency and sustainable hunger relief are absolutely crucial to solving the problem of hunger in our communities, but without a focus on bothneither can be succussful in the long term.
See how The Food Drive Kids help provide emergency and sustainable relief.