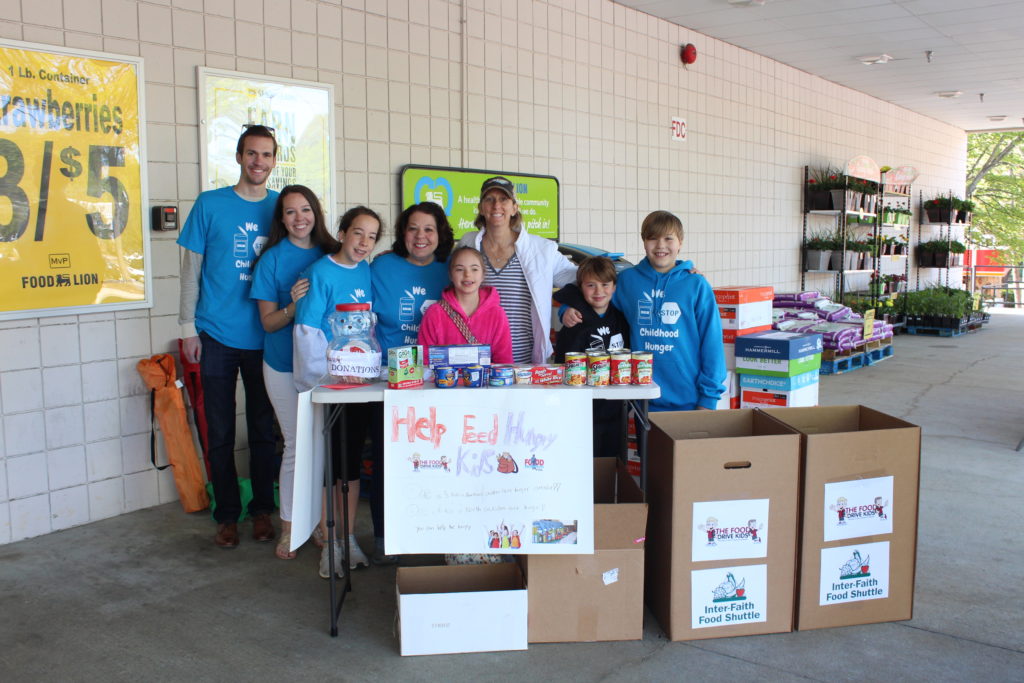 Emergency hunger relief is critical for kids at risk of hunger. That is why we are partnering with The Interfaith Food Shuttle for the 7th annual Food Drive to Benefit Backpack Buddies. This is our signature event of the year. This year on April 27, 2019 we will have volunteers standing outside of 10 grocery stores in Apex, Durham, Cary, and Raleigh.
This year our food drive goal is to donate 10,000 pounds of food and $10,000 to help feed kids who don't have access to food on the weekends. We can't do this without a lot of help. You can help, here's how!
To volunteer for the food drive, click here to sign up for a 2 hour shift on 4/27. We love to have kids and their parents! People donate more when there is a kid asking.
Stop by and donate food at one of the food drive locations between 10am and 6pm on 4/27/19. This list of locations and needed items is below.
Food Items We Need Donated for the Food Drive:
Milk boxes
Cans of tuna or salmon
Dinty Moore beef stew
Canned fruit and veggies (peaches, peas, corn, etc)
Easy Mac macaroni and cheese containers
Raisins and other healthy snacks
Juice boxes (100% juice)
Instant oatmeal
No Soft tops (like individual applesauce)
Pop-top cans are preferred
Food Drive Locations where food will be collected on 4/27/19:
2019 Food Drive for Backpack Buddies
Read about our annual food drive and other ways we fight childhood hunger here.