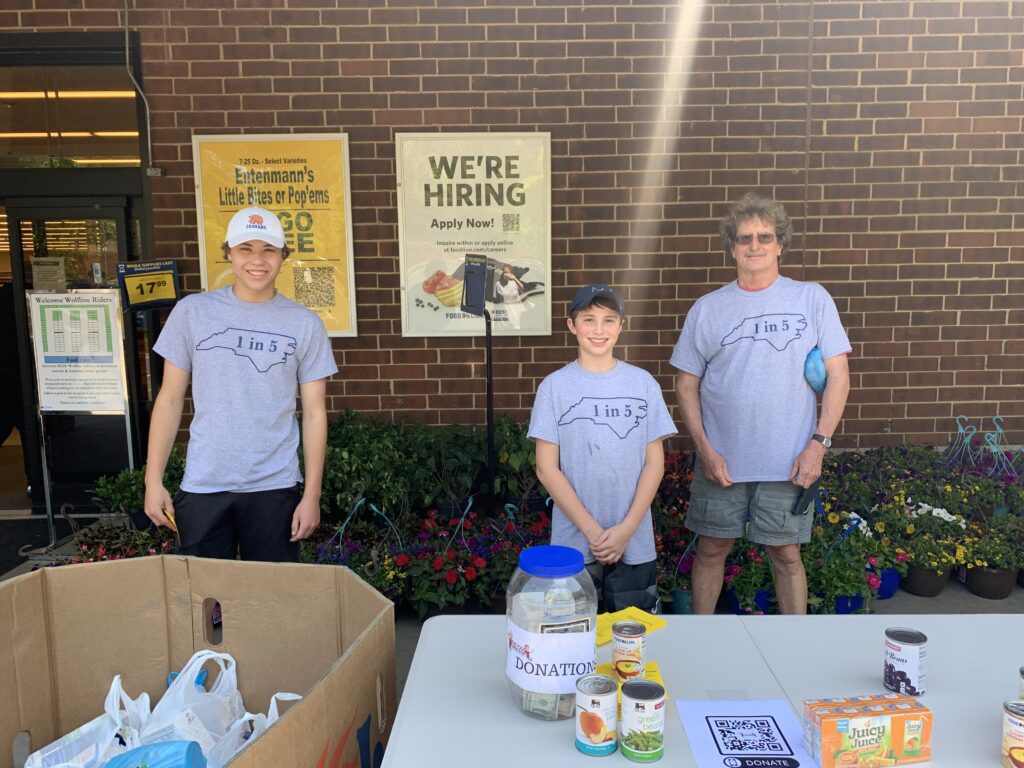 Our Annual Food Drive is our biggest and most impactful event of the year! Every year, we station volunteers at 10 grocery stores in the Triangle area and ask them to donate to help feed hungry kids. 2022 will be our 10th annual food drive.
On April 23, 2022, we had volunteers at the following stores collecting shelf-stable items from 10-6 to send home with kids on the weekends.
Food Lion – 3415 Avent Ferry Rd., Raleigh
Food Lion – 2420 Wycliff Rd., Raleigh
Food Lion – 8475 Holly Springs Rd., Raleigh
Food Lion – 2861 Jones Franklin Rd., Raleigh
Harris Teeter- 5563 Western Blvd, Raleigh (Collection ending at 4 PM)
If you can't donate in person, you can donate online by clicking here.

In the last 10 years, we have collected over 65,000 pounds of food and over $65,000 to help end childhood hunger. This year we collected an additional $10,000 and 5,000! The food & funds collected go to the Inter-Faith Food Shuttle to support their childhood hunger efforts, to help stock our network of Little Free Pantries, and other childhood hunger initiatives.