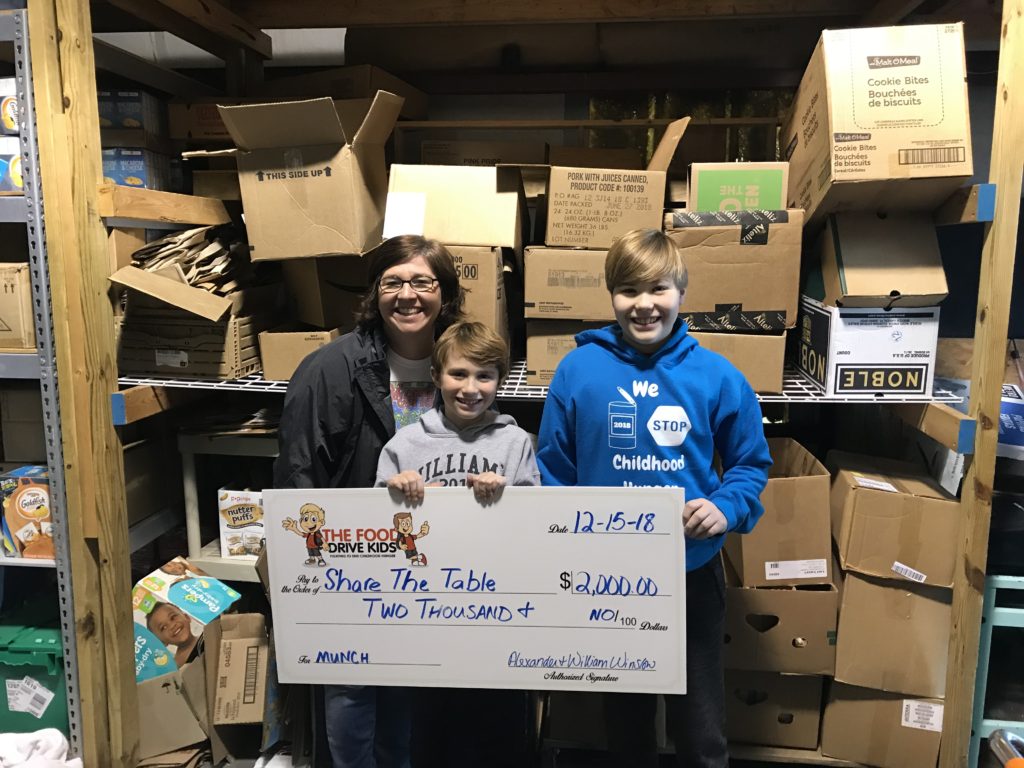 In December 2018, The Food Drive Kids teamed up with Raleigh Swimming Association to help fight childhood hunger for kids in Pender and Onslow Counties. Donations were distributed to support Share The Table and their MUNCH program that helps make sure kids don't go hungry when they aren't at school. 800 additional participants have been added to the program since Hurricane Florence, and they need help!
Those living in these areas who were living paycheck to paycheck are now struggling. Many are without work (and vehicles), and those who are working have to balance home repairs (if they still have a home) along with feeding their families and other normal expenses. Loss of family income has increased the number of children applying for their backpack buddies program (weekend meals). That number to continue to rise as they approach winter break where the children will be without school food assistance for two weeks.
The Food Drive Kids deliverd $325 pounds of food and $2,000 to help Share The Table feed the hungry kids of Pender and Onslow counties.
To keep up with other opportunities to fight childhood hunger check out out events.